Dinner for Two
Sat, Aug 29, 2020 2-minute read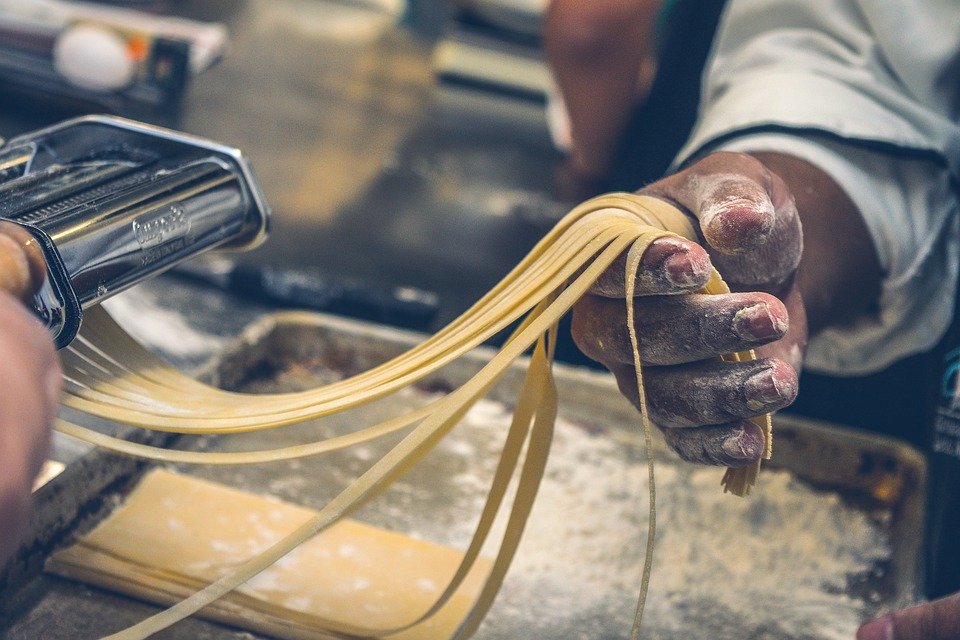 Last night I got invited out to dinner (by my husband, before you come to any ideas) at a very cute Italian restaurant for the second time this month. They have a wonderful bread and olive appetizer, and their homemade noodles are delicious. This time around I made a point of trying one one of their desserts, which I
A gorgeous Italian ice that was almost too beautiful to eat. Almost. I can assure you that they don't sacrifice flavor for aesthetics though!
It is safe to say that this is becoming my favorite restaurant (another invitation and I don't think that we will be able to eat out elsewhere), not just because it's small and friendly, but because it has the quaintest decor. When you're inside you feel like you're sitting on the veranda of a Tuscan villa. They have foregone the typical kitsch that many of the Italian restaurants have had in the past. For example there isn't a life-size fake olive tree, which helps. They are always so dusty that it makes you wonder how the kitchen looks.
Aside from that their prices are reasonable, especially for dinner. Panini is only $10.50 even at dinner. Of course you will spend more on dessert (ice cream is also made in-house), coffee and drinks, but we have not had cause to complain. All of that combine and you have a wonderful little place to spend some much needed togetherness.
Ciao!
Heather